Phocas is a cloud-based business planning & analytics platform offering fully-integrated solutions for analytics, budgeting, forecasting, financial statements, strategic planning, and rebate management. These solutions work seamlessly together to help businesses gain valuable insights and make better decisions.
Key Benefits:

Phocas Financial Statements makes consolidating, reporting, closing and measuring financial performance easy. Phocas Financial Statements allows users to manipulate the information without touching the GL to maintain data integrity.

Enhance your user experience of Sage Intacct with Phocas Financial Statements and you can achieve:
Dynamic reporting: Phocas reporting allows you to create and automate any number of reports specific to your business, customized by content and layout.
Live and dynamic user interface: Your critical financial data from Sage Intacct sits in a data analytics environment making it easier to analyze. The answers can be found quickly so you can be proactive and move decision-making forward.
Self-service reporting: With role-based permissions, users can access reporting and dashboards to find solutions to their theories. The Phocas Grid allows the user to drill deeper into the Sage Intacct transactional level to gain more actionable insights.
General ledger security: Give branches and regional teams permission-based access to run their numbers and view their statements without affecting the general ledger in Sage Intacct.
Company-wide solution: Phocas delivers a company-wide solution that empowers users across all operations of the business.
Integrate: Easily include additional drivers such as headcount or statistical information as additional streams to your financial statement or performance measurements.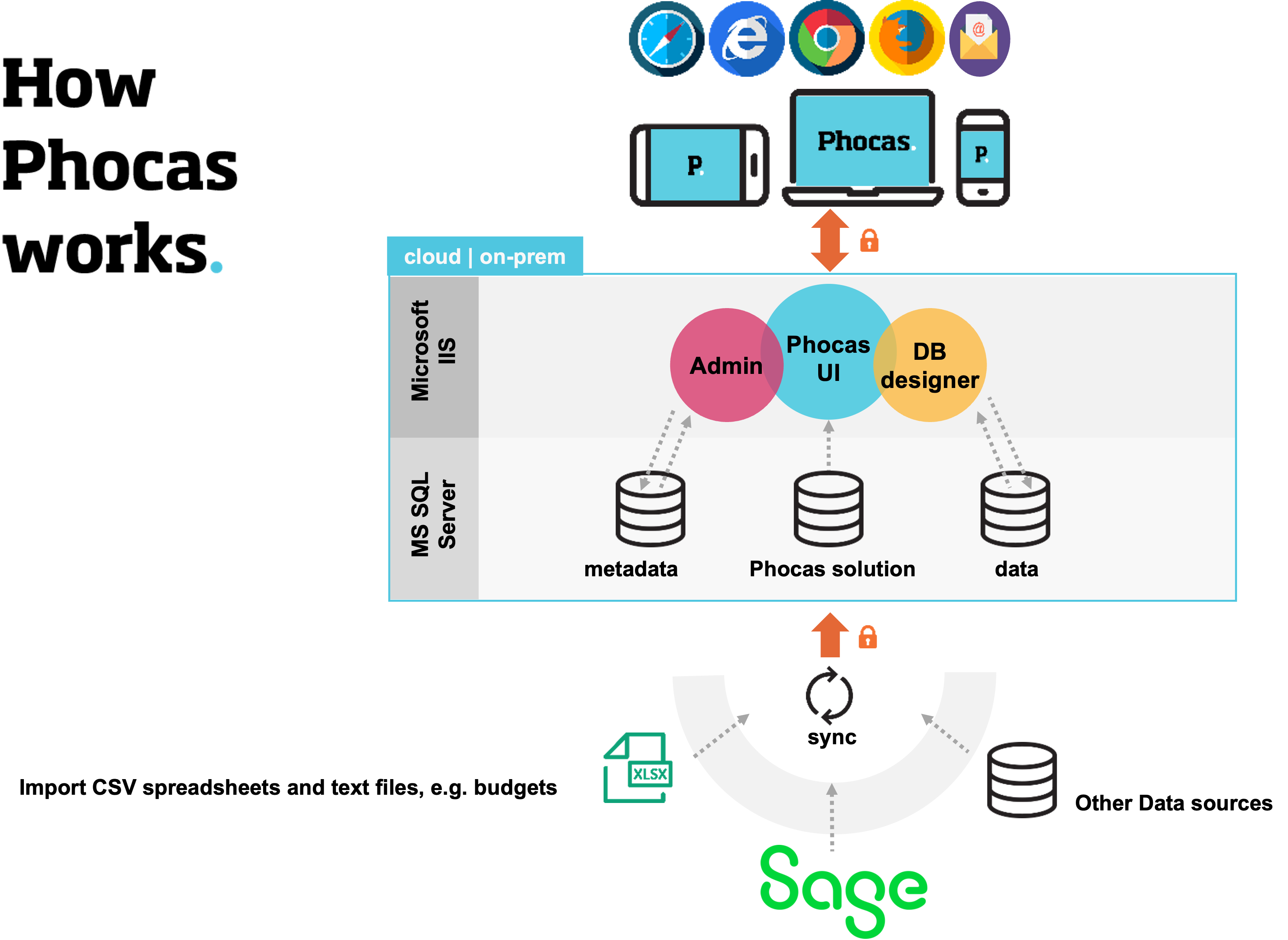 System Requirements:
To enable the integration, Sage Intacct users are NOT required to purchase: Sage Intacct Web Services - Developer License
Price:
Subscription based

Integration Approved Countries:
Australia; United Kingdom; United States;


About:

Phocas is a cloud-based software provider that is committed to helping people feel good about using data. Phocas Analytics, Budgeting and Forecasting and Financial Statements solutions work seamlessly together to help businesses report, budget, and act faster by putting data in the hands of decision-makers. 
Phocas makes it easy to drill down through all levels of Sage Intacct data from high-level visual summaries into the underlying data and arrive at insights to make better decisions. Phocas is preferred by non-technical people from sales to purchasing to executives. 
Phone:
+44 1865 364 103
Website:
https://phoc.as/sage-intacct-marketplace
Year Founded:
2001