Phocas is a cloud-based business planning & analytics platform offering fully-integrated solutions for analytics, budgeting, forecasting, financial statements, strategic planning, and rebate management. These solutions work seamlessly together to help businesses gain valuable insights and make better decisions.
Key Benefits:

Phocas Budgeting and Forecasting is a dynamic and user-friendly cloud-based solution that automates the manual budgeting process. The solution provides an intuitive Phocas interface while retaining familiar spreadsheet formats to accelerate adoption. Take advantage of financial and operational data already in your Sage Intacct system with Phocas Budgeting and Forecasting.


Transform your user experience of Sage Intacct with Phocas Budgeting and Forecasting and you can achieve:
Eliminate spreadsheet dependency: Streamline your budgeting process and see the results of combining an intuitive Phocas interface with familiar spreadsheet formats.
Protect your data integrity: Audit and manage version control so that everyone is always on the same page.
Keep track of your budget in the cloud: All your data and reports are saved in the cloud, allowing you to access from anywhere, at any time.
Budget workflows: Automate and streamline budget collaboration with assignment submission and approval process for each account code line.
Headcount driver: Protected by role-based security, add HR data to your budget so resources can be used in budget assumptions and future forecasting.
Company-wide solution: Phocas provides a standardized budgeting process across all business operations allowing everyone to work on the same page based on a single source of truth.
Integrate: seamlessly integrate Phocas with your existing Sage Intacct system. See the image below to find out how Phocas works with your Sage Intacct system.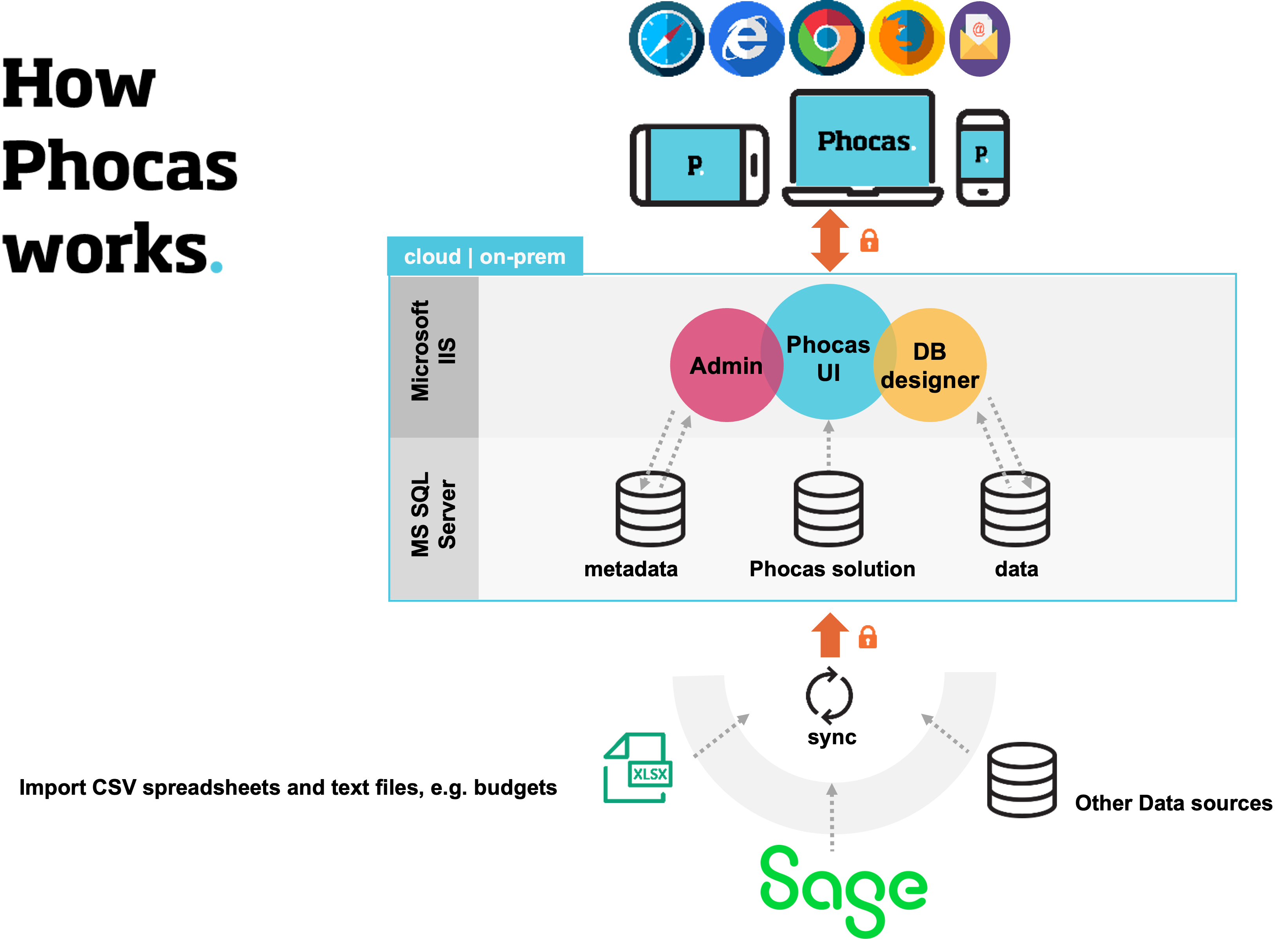 System Requirements:
Sage Intacct Web Services
Price:
Subscription based

Integration Approved Countries:
Australia; United Kingdom; United States;


About:

Phocas is a cloud-based software provider that is committed to helping people feel good about using data. Phocas Analytics, Budgeting and Forecasting and Financial Statements solutions work seamlessly together to help businesses report, budget, and act faster by putting data in the hands of decision-makers. 
Phocas makes it easy to drill down through all levels of Sage Intacct data from high-level visual summaries into the underlying data and arrive at insights to make better decisions. Phocas is preferred by non-technical people from sales to purchasing to executives. 
Phone:
+44 1865 364 103
Website:
https://phoc.as/sage-intacct-marketplace
Year Founded:
2001