Sage Field Operations, integrated with Sage Intacct Construction and customer data, gives service-providing companies a superior tool to manage the work order life cycle.
Key Benefits:
Office staff have "to-the-minute" information for seamless scheduling and can collaborate with field staff to manage service assignments using the critical information needed onsite. This streamlines communication between the field and the office and helps deliver higher quality work with improved efficiency and maximum profitability from field operations. Use Sage Field Operations with Sage Intacct to deliver excellent customer service, improve client retention, and win new business.
Simplify service operations and reduce the time to invoice by tracking time, materials, billing amounts, and more, between field and office, accurately and efficiently.
Improve communication between office and field staff by capturing time, documenting equipment repairs, generating purchase orders, in real time.
Optimize new business opportunities by creating, tracking, and following up with quotes while onsite with customers.
Reduce paperwork and administrative overhead by eliminating duplicate data entry and reducing errors caused by misreading technician and field supervisor notes.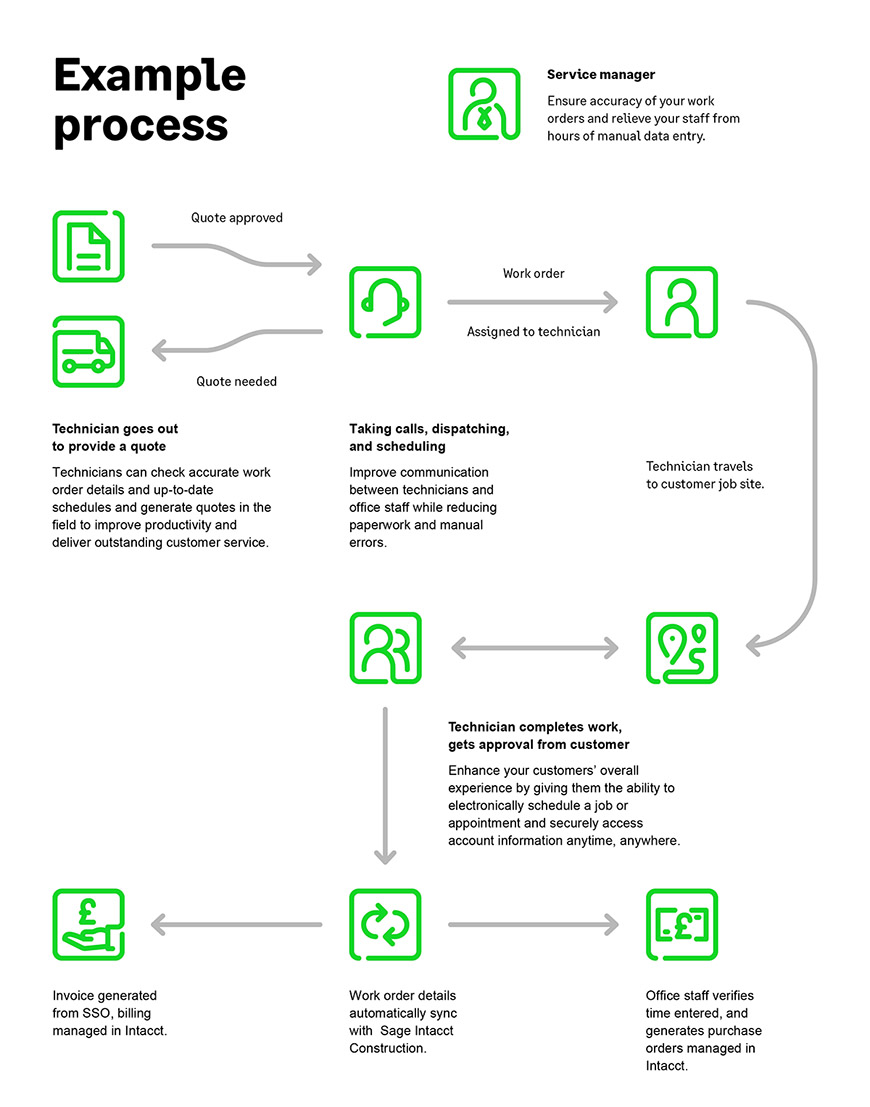 Click Here to Learn More about Sage Field Operations
System Requirements:
Sage Intacct Construction Module (Projects included)
Price:
User Subscription

Integration Approved Countries:
Canada; United States;