Increase Sales Performance, Predictability, and Sales Intelligence With Quota, Capacity, and Territory Planning
Key Benefits:

Make Finance More Strategic with Sage Intacct and Adaptive Insights!

Link your sales plan with your corporate plan to improve efficiency and productivity.

In today's fast-moving world, revenue teams need better sales planning to respond instantly to changes in the market. Adaptive Insights for Sales helps you quickly and easily optimize resources, increase sales performance, and improve sales predictability. Automatic integration with corporate finance plans gives sales operations and management teams insight into functional interdependencies and the ability to forecast with greater accuracy so you and your whole business can make smarter decisions faster.

Improve Sales and Sales Predictability With Real-Time Scenario Planning
Improve sales performance with capacity and quota models designed to run real-time what-if scenarios around ramping, staffing, and attainment. Construct balanced territories to optimally deploy your sales force. Link your sales plan to your core financial model to synchronize bookings targets, head count plans, and expense data. Import actuals from your customer relationship management system (CRM), such as Salesforce, to course-correct based on actual performance.
Key Benefits
Set Sales Targets With Ease
Staff and Ramp Sales Teams for Success
Get Quotas Just Right
Balance and Assign Territories Faster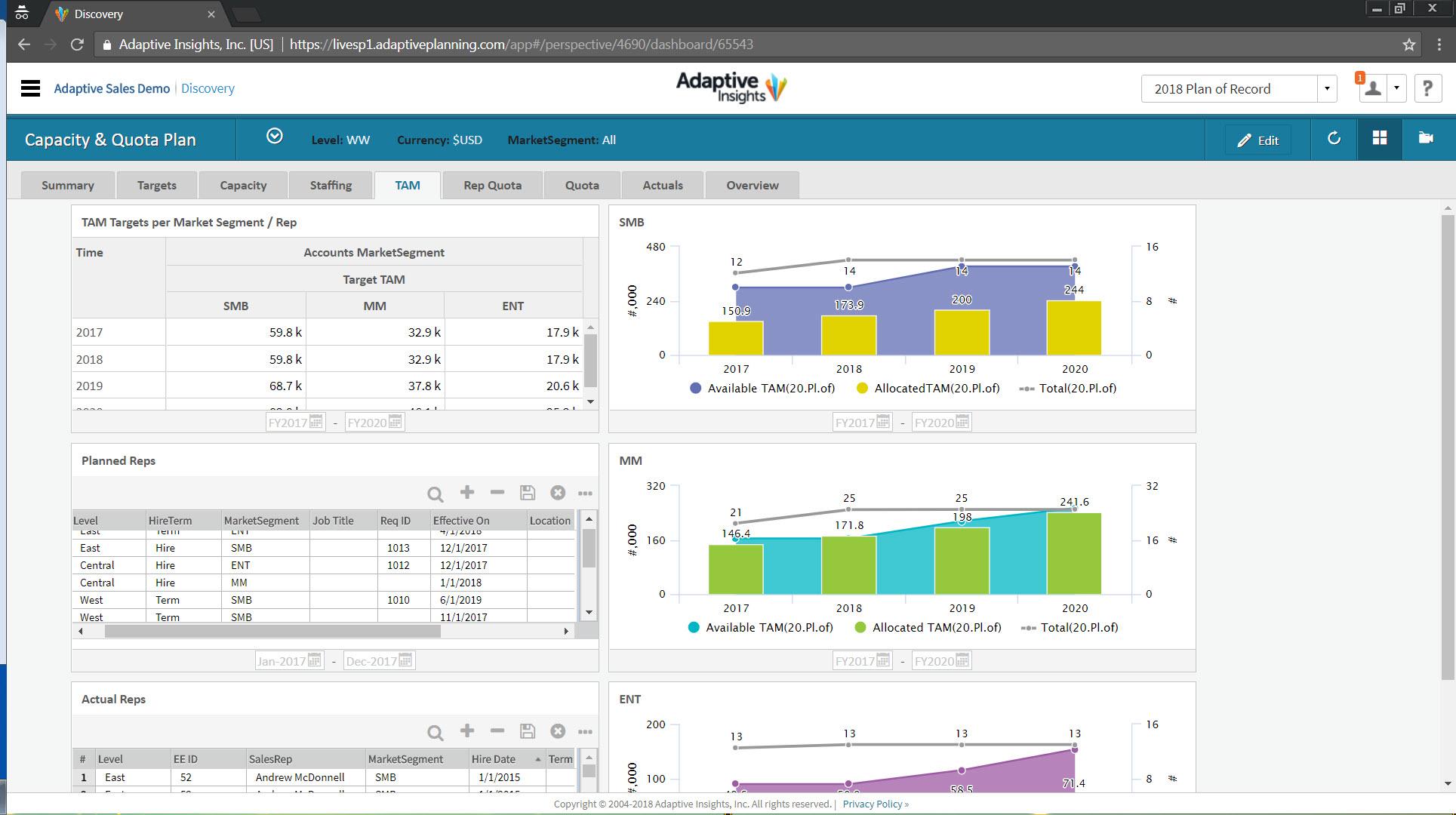 System Requirements:
Sage Intacct Web Services; Hardware or virtual machine running Windows 7, Windows 8, Windows 8.1, Windows Server 2003, Windows Server 2008, and Windows Server 2012. Internet Explorer, Mozilla Firefox; MAC: Mac OS X 10.7, 10.8, 10.9, latest Java 6
Price:
Paid Application

Integration Approved Countries:
United States;